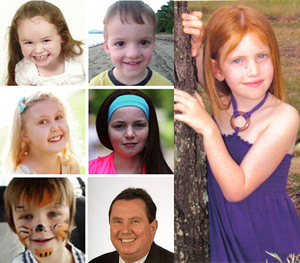 CONTACT: Ren Pedersen
LOCATION: Deeragun, Queensland 4818
EMAIL: ren@thecurestartsnow.org
PHONE: 1300265206

We aim to be a cancer, to cancer.
The Australian branch of CSN was started in honour of Amy Pedersen from Australia who was born out of true love. She was a chubby, bald, forever cheeky baby. Her little eyes always were evaluating, looking beneath the surface of what you were saying to her. Amy left this world in March 2009, 16 months after diagnosis, aged only 9. Most kids don`t survive that long. Words cannot describe the utter resilience and strength of character our girl had.
The Cure Starts Now's mission is one that knows no boundaries and stops at no borders. It is an international effort of families, friends, businesses and even strangers, united in the desire to cure cancer, one child at a time. While it all started with one child, today, the inspiration is carried by us all. The Cure Starts Now Incorporated is the Australian arm of a movement gaining massive recognition both here and overseas. Empowered after witnessing the depth of human suffering, our organisation was established by parents and friends associated with arguably the worst of all cancers - Paediatric Diffuse Intrinsic Pontine Glioma, or DIPG. We strive for a "homerun" cure for all cancers through our work. Families encountering paediatric DIPG brain tumours all over this country are subjecting their loved ones to hideous treatments that do not offer a cure. The aftermath painfully endures. Well, our voices must now be heard. Enough is enough.
All funds donated by The Cure Starts Now are used to promote and advance Australian research endeavours! Every single cent... Aussie kids need our your help NOW!
CSN Australia Branch is Registered Charity #1862. ATO Deductable Gift Recipient. ABN # 49228421357. Incorporation # IA377656 Australian Government Letter of Endorsement Make a donation online here! and search the code CEF67-Cure