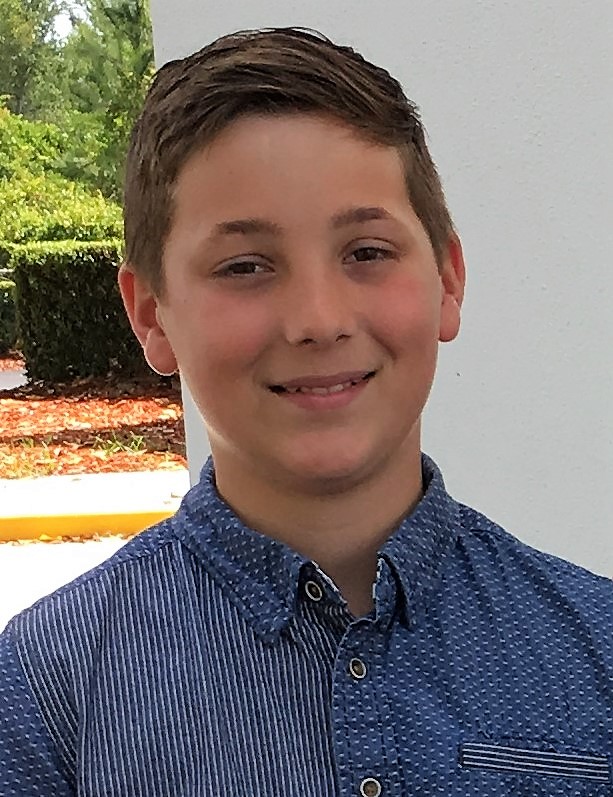 CONTACT: Jamie Franzini
LOCATION: , 32129
EMAIL: [email protected]
PHONE:

In memory and celebration of Anthony Franzini
In honor and celebration of Anthony Reese Franzini.
Welcome to the Florida Chapter of The Cure Starts Now. This chapter was formed in honor of Anthony Reese Franzini. Anthony is our hero!  He was diagnosed with DIPG on June 2, 2017 and early on he told us he was going to "fight this tumor like a boss" which then earned him the nick-name Boss Man. He went through 6 weeks of radiation along with some other treatments; unfortunately they didn't buy him much time. He went to Heaven four months and three days after being diagnosed, shortly after his 12th birthday. Anthony fought hard, had such a strong faith, and loved people, living and laughing - our hearts break daily but he still teaches us with his legacy of giving and love!
The Cure Starts Now (501c3 Federal Non-Profit) is one of the only cancer foundations dedicated to a "homerun" cure for all cancers, starting first with one of the most deadly and difficult cancers: pediatric brain cancer. Many experts believe that the lessons we learn from fighting pediatric cancer may in fact provide us the critical first step in winning the battle against all forms of cancer, both pediatric and adult.