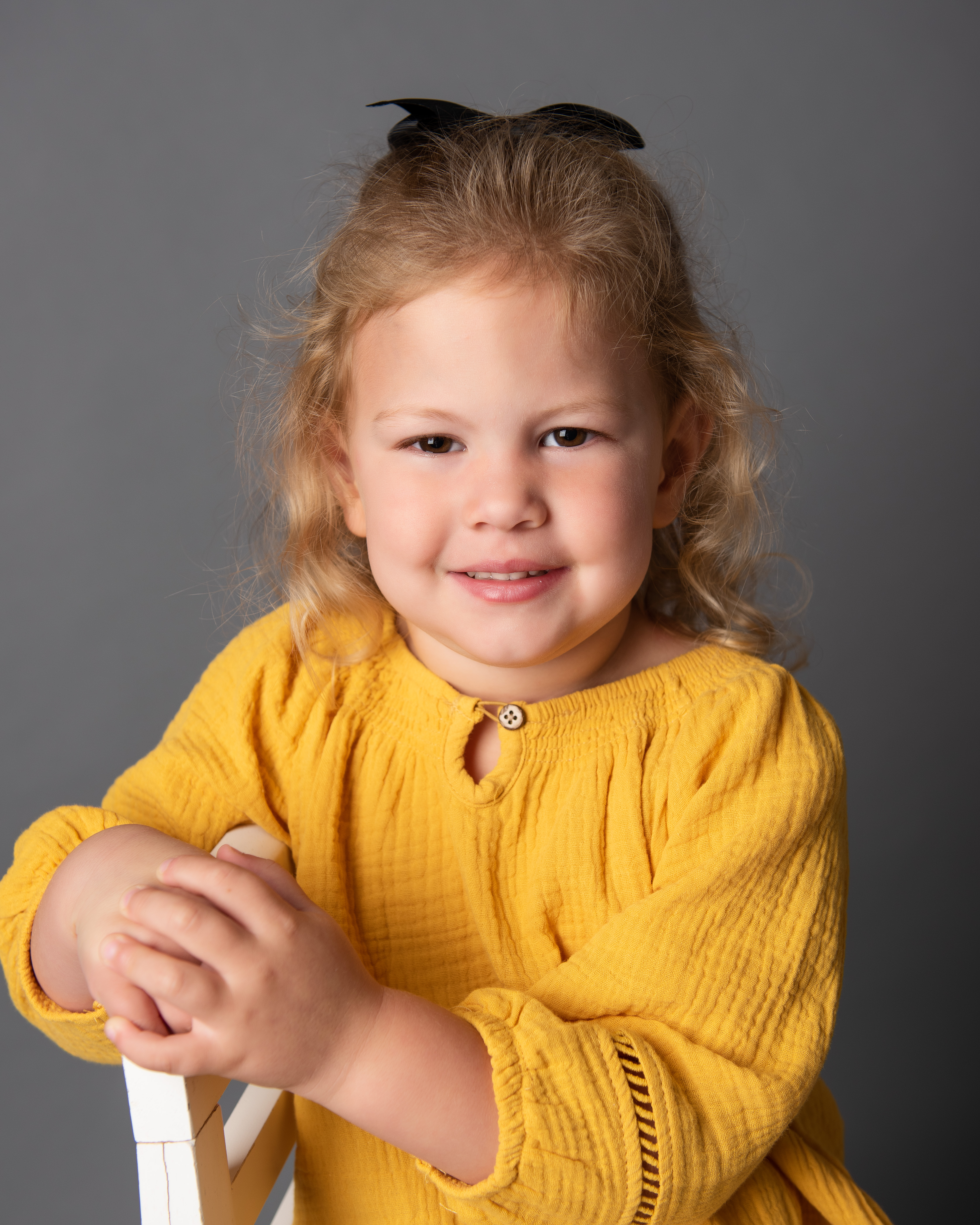 CONTACT: Elizabeth Bennett
LOCATION: Westport, Indiana
EMAIL: [email protected]
PHONE:

In honor and celebration of Rylie Bennett
Rylie is a sweet and sassy little girl. She loves being a big sister to her brother and baby sister.
December 1st, 2020 Rylie was diagnosed with Diffuse Intrinsic Pontine Glioma (DIPG), a rare and inoperable brain tumor. At this time there is no cure for this type of cancer. Rylie's symptoms of a droopy face, loss of stability and switching her dominant hand all came on very quickly. She was diagnosed within 5 days.
Rylie was given 6-9 months to live; she is now 18 months post diagnosis. We thank God because this is a miracle in itself. She has undergone 2 rounds of radiation, 2 clinical trials, been Covid swabbed, poked and sedated more than most adults will experience in an entire lifetime. Her mobility has been significantly challenged but Rylie is a fighter and perseveres through her obstacles. She continues to live life to the fullest, going to school and living a "normal" life doing all the things she enjoys.
We continue to pray for her miracle this side of Heaven. Rylie has so much of her life to live and many patients to take care of when she becomes a doctor.
#RylieSTRONG
The Cure Starts Now (501c3 Federal Non-Profit) is one of the only cancer foundations dedicated to a "homerun" cure for all cancers, starting first with one of the most deadly and difficult cancers: pediatric brain cancer. Many experts believe that the lessons we learn from fighting pediatric cancer may in fact provide us the critical first step in winning the battle against all forms of cancer, both pediatric and adult.