Amy Roberts Event Coordinator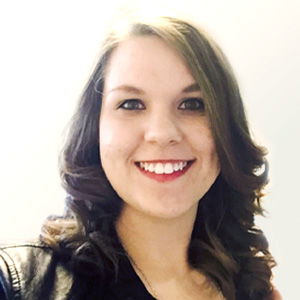 Amy Roberts, Event Coordinator
1. What brought you to CSN?
After working in the entertainment industry for several years, I moved to the Greater Cincinnati area and was ready to do some good in the world and give back.  When I saw that CSN was hiring, I knew I had to throw my hat in the ring because their mission to find the Homerun Cure genuinely spoke to me.  I've known quite a few people who have lost their battle with cancer and it's devastating.  So, working for an organization that is forging the path toward a cure is a home run to me.
2. What I do at CSN
I work with CSN's chapters to help plan and execute events to raise awareness and funds for vital research, as well as any other projects that need to be completed.
3. What I like most about my job
Working for a nonprofit is so different from anything I've ever done.  When I go home at the end of the day, I genuinely feel good about the work that I'm doing.  That feeling is something I never want to lose.
4. What moment have you cherished most at CSN?
I started with CSN a little over a week before the COVID-19 quarantine began.  While most organizations would have laid me off due to the lack of need for an event coordinator during the shutdown, CSN chose to keep me working by utilizing my skills for non-event related tasks.  This truly showed me the type of people they are and made me feel valued as an employee.
5. Many people would be surprised if they knew I…
Have been a vegetarian for 10 years and I am good with a hammer.