Kennedy Tesar Event Coordinator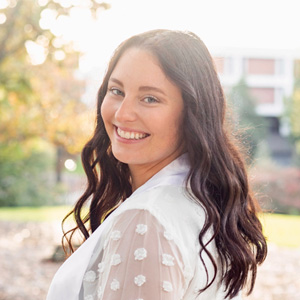 Kennedy Tesar, Event Coordinator
1. What brought you to CSN?
I grew up volunteering for many different organizations starting around the age of 3, and my mom works in cancer and rare disease research. I worked a non-profit internship in college and graduated in December of 2021 with a degree in communications knowing I wanted to do non-profit work. I moved to Cincinnati and heard about the great things CSN was doing in the community and across the country, as well as internationally, and ultimately decided to join the team.
2. What I do at CSN
I am an Event Coordinator! All things events, I am (one of) your gals.
3. What I like most about my job
My favorite thing is really getting to work one-on-one with these kids and their families who have truly amazing stories to tell. Planning events and being part of the movement to find the homerun cure for the lives of these children keeps me excited to come into work each day.
4. What moment have you cherished most at CSN?
In regard to still being new, I am still experiencing new moments each day and look forward to the memories I will create. So far, I really enjoyed Survivor Day at the Cincinnati Zoo in partnership with Cincinnati Children's, where I got to interact with families and give temporary tattoos to the kids in attendance.
5. Many people would be surprised if they knew I…
Can play piano! I have always loved music and sang since I was young, but I taught myself the gist during quarantine out of boredom.