Megan Hayes Social Media & Communications Coordinator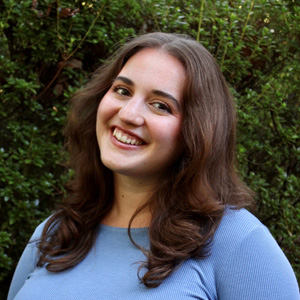 Megan Hayes, Social Media & Communications Coordinator
1. What brought you to CSN?
I became enamored with the concept of the Home Run Cure™ and CSN's commitment to actually finding the cure to all cancers. There is truly no other group like CSN. No one else is as driven and passionate with a clear and honest mission that takes an inspirational approach to funding the research to find the cure to cancer. I want my communication contributions to be one drop in the bucket towards curing cancer.
2. What I do at CSN
I am our Social Media and Communications Coordinator, so I'm your girl for all things social. I create and edit our social media posts, provide support to our individual chapters advertising efforts, and assist in the creation of PR content.
3. What I like most about my job
Meeting and learning about the families who are a part of CSN and are affected by the work we do. I love the opportunity to share their stories and give a platform to their voices. Knowing that an advertising campaign I am a part of can make a difference in the quest for the Home Run Cure™ motivates me to contribute to our efforts every day, and I love having the freedom to be creative and write exciting content. I know that we are actively working towards a cure, and we WILL find it.
4. What moment have you cherished most at CSN?
As our most recent hire, sitting in our first staff meeting and hearing the undeniable passion of our team left a huge impression on me. Many of our employees' lives have been personally touched by DIPG, and seeing their unyielding motivation to finding the cure and understanding how that affects their daily work ethic was inspiring. The enthusiasm is infectious, and CSN is more committed than any other to finding the Home Run Cure™.
5. Many people would be surprised if they knew I…
I was president of my university's improv team! I did improv comedy for all four years of college and took workshops at theaters like Second City and iO in Chicago. I like to think it makes me funny but you'll have to ask the rest of the team.