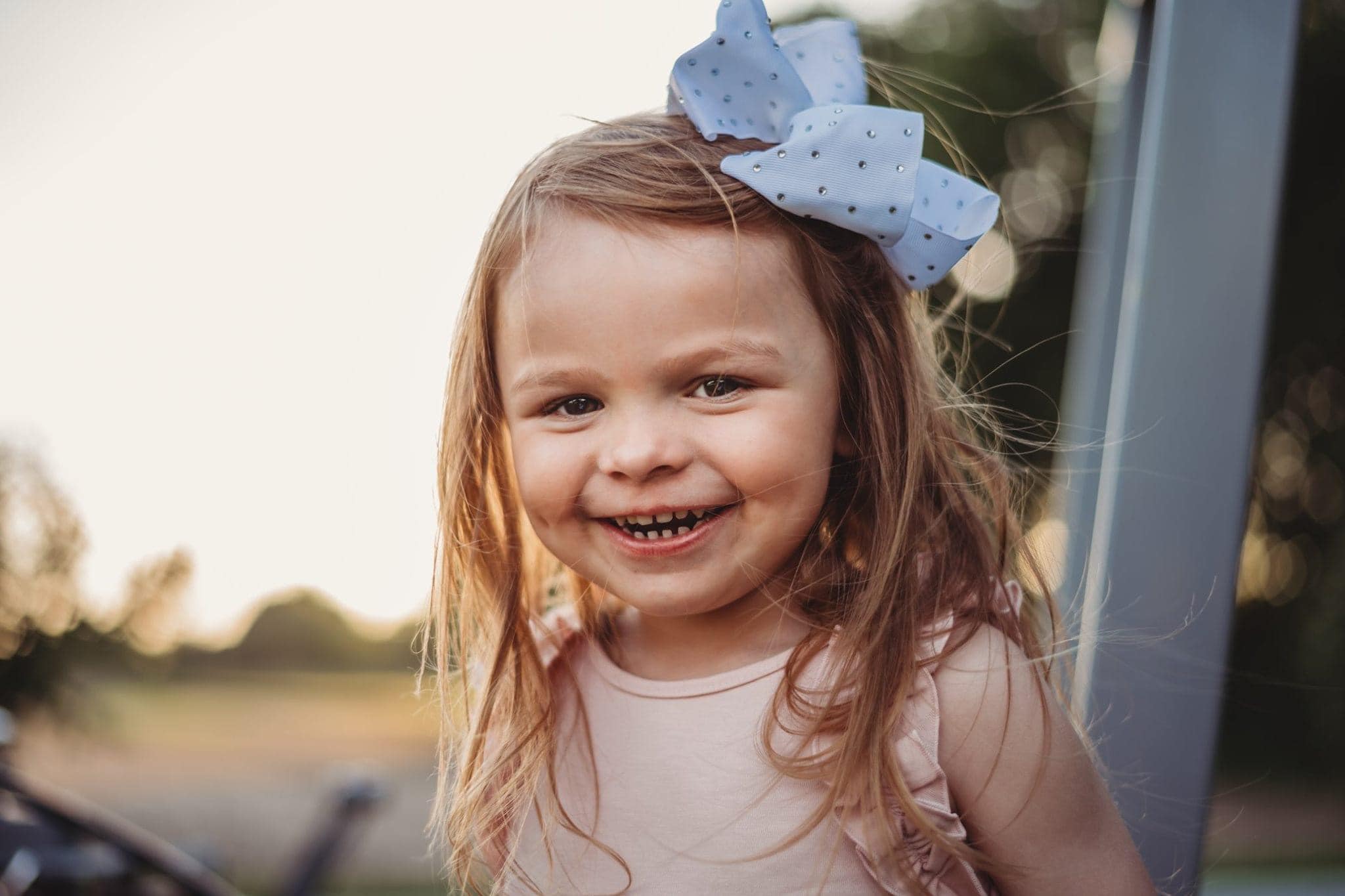 CONTACT: Kate Jessen
LOCATION: Franklin, Indiana
EMAIL: [email protected]
PHONE: 317-306-0704

In memory and celebration of Adalynn Jessen
Meet my little Addie Mae—DIPG Hero! ⭐️
 Addie was diagnosed with DIPG-a "rare" inoperable brain tumor July 22, 2020. She was a perfect little 3 year old. She started to have a slight head tilt I noticed, and was soon after diagnosed at Riley Children's Hospital. That day, we were told we likely had 6 months left with our sweet girl and that there was no cure for this cancer. The tumor location in the brain stem, made it inoperable and incurable. We immediately packed up and headed to Cincinnati Children's Hospital where Addie started treatment and her first clinical trial completely funded by The Cure Starts Now—PTC596 which was a BMI inhibitor used to enhance radiation. One word. 𝐇𝐎𝐏𝐄.
She had 30 rounds of sedated radiation. Her tumor originally shrunk by 33%. We moved back home on cloud 9. Around November we started noticing symptoms again, and Addie was diagnosed with hydrocephalus and had emergency shunt surgery December 31st. January 7th, 2021 our lives were again turned upside down when Adalynn had her MRI and was diagnosed with Leptomeningeal disease throughout her brain and spine. The symptoms were so awful and came on so quick—we had to act fast. She then got 12 more rounds of sedated craniospinal radiation, started Avastin infusions, and a chemo combination therapy via compassionate use Everolimus + Ribociclib. We were originally told we likely had weeks left with Addie after that new diagnosis, but she continued proving all odds and fought valiantly until she traded in her cape for her angel wings May 13th, 2021.
She donated her whole brain to research to hopefully end this horrible disease once and for all.
She was so giving, and I have no doubt she didn't do this all for us-and future diagnosed kids.
Her brain is currently being used in a study she participated in at the beginning of her journey. Incredible things are happening still because of this hero.
This is why I fundraise. This is why I started a Chapter with CSN. Addie Mae fought for us, thank you for continuing to fight for her. 🌈🤟🏻
The Cure Starts Now (501c3 Federal Non-Profit) is one of the only cancer foundations dedicated to a "homerun" cure for all cancers, starting first with one of the most deadly and difficult cancers: pediatric brain cancer. Many experts believe that the lessons we learn from fighting pediatric cancer may in fact provide us the critical first step in winning the battle against all forms of cancer, both pediatric and adult.