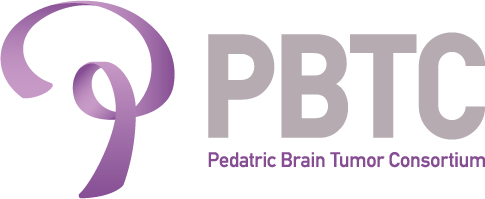 Funding of PBTCF 2018: PBTC-058 - $16,800
PBTC-058: Phase 2 Study of Intraventricular Omburtamab-based Radioimmunotherapy for Pediatric Patients with Recurrent Medulloblastoma and Ependymoma
Who might be eligible to participate in PBTC-058?
Patients with medulloblastoma or ependymoma that has grown or come back after receiving chemotherapy (anti-cancer therapy) and/or radiation therapy. Patients must not be older than 22 years of age at the time of enrollment. Pregnant women are excluded from this study.
Why is PBTC-058 being undertaken?
For patients who have medulloblastoma or ependymoma, there is a clear need to develop more effective therapies. This research will study an investigational drug called 131I-omburtamab to see if it is safe for children when added to standard chemotherapy (anti-cancer therapy). The research will also investigate whether the addition of 131Iomburtamab lowers the chance of tumor growth and improves survival compared to patients in the past who only received chemotherapy and/or radiation therapy.
What is involved in this study?
Most patients are expected to complete 2 courses of induction chemotherapy (Irinotecan + temozolomide + bevacizumab) before receiving 131I-omburtamab. However, some patients might receive 4 courses of induction chemotherapy. The duration of each course will be 28 days. The induction chemotherapy will be followed by 4-6 weeks of observation during which the patient will undergo a surgery to place an intraventricular access device (i.e., Ommaya or programmable VP shunt). Following the observation period, patients who meet criteria to start treatment will proceed to radioimmunotherapy (56 days in length) which consists of two therapeutic doses of 131I-omburtamab. Following radioimmunotherapy, patients will continue to receive maintenance chemotherapy (28 days/course) for up to 12 total courses in the absence of progressive disease or unacceptable toxicities.