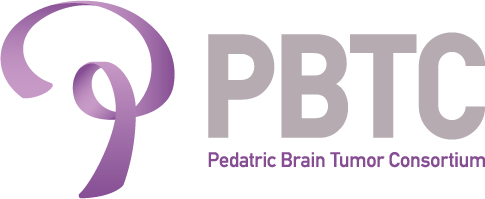 Funding of PBTCF 2021: PBTC-059 - $25,000
Phase 1 Trial of Autologous HER2-specific CAR T cells in Pediatric Patients with Refractory or Recurrent Ependymoma
This is a multicenter, Phase I and Surgical study of the treatment HER2-specific CAR T cells for patients with refractory or recurrent ependymoma.

Ependymoma is the third most common central nervous system (CNS) tumor in children and is associated with poor long-term survival. Ten-year progression free survival is 30% and overall survival is 50% in these children. Multiple recurrences and repeated aggressive surgical and radiation treatments can cause debilitating effects even in survivors. About 90% of ependymomas in children are intracranial, with most arising from the posterior fossa. Standard of care for newly diagnosed ependymoma is maximal safe surgical resection followed by local adjuvant radiation therapy. Most patients have minimal long-term benefit from chemotherapy, and the risk of relapse is very high, with the primary tumor site being the most common site of recurrence. Gross total surgical resection correlates with slightly improved survival; nevertheless, many patients develop and eventually succumb to recurrent disease even years later. At the time of recurrence, aggressive surgical re-resection, additional radiation therapy, and cytotoxic chemotherapy may be used for
palliation and to prolong survival but there is no standard or known curative treatment in this group. Immunotherapeutic approaches that employ alternative mechanisms of tumor cell killing may potentially benefit these patients.
The primary objectives of the Phase I study are to determine the safety of intravenous injection of HER2-specific CAR T cells after lymphodepleting chemotherapy, and to evaluate the multicenter feasibility of administering up to three infusions of HER2-CAR T cells after lymphodepletion.
Patients will receive one infusion of HER2 specific CAR T cells after lymphodepleting chemotherapy. Following recovery from their first treatment (no earlier than 8 weeks and no later than 12 weeks), patients will resume treatment with HER2-specific CAR T cells for up to 2 infusions after lymphodepleting chemotherapy if they meet laboratory parameters.
The length of time on study for patients enrolled on the Phase I study is anticipated to be 9 months on treatment. Patients will then be followed for 15 years after treatment.