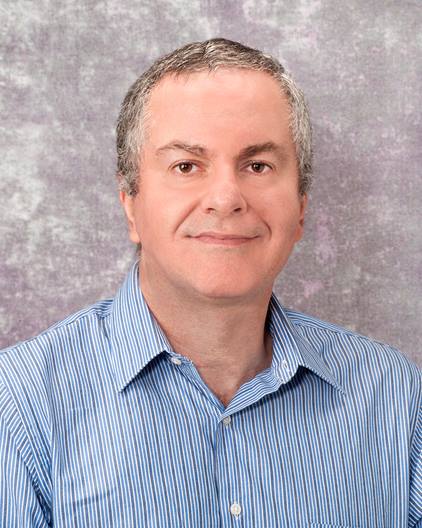 St. Jude's Children's Research Hospital - $50,000
Dr. Alberto Broniscer
Research Type
Translational
Phase I Study of the combination of Vandetanib and Dasatinib administered during and after radiation therapy in the children with newly diagnosed DIPG.
Diffuse intrinsic pontine glioma (DIPG) is the most lethal brain tumor in children. Despite treatment with radiation therapy (RT) with or without chemotherapy, the long-term survival of affected children has remained < 10%. Radical surgery is not feasible for children with DIPG. Although RT is the mainstay of therapy, the response to treatment is generally temporary. Since chemotherapy has not been beneficial in the treatment of children with DIPG, we have been conducting clinical trials with new medications at our institution since 2001.
We have been conducting a Phase I study combining RT and vandetanib, an oral vascular endothelial growth factor receptor 2 (VEGFR-2) and epidermal growth factor receptor (EGFR) inhibitor, in the treatment of children with newly diagnosed DIPG since June 2007. Twenty-nine patients have been enrolled on this study at five dosage levels of vandetanib. Twenty-one of 29 patients were enrolled to determine the maximum tolerated dose (MTD) of vandetanib and to characterize its toxicities, particularly dose-limiting toxicities (DLTs). The remaining patients have been treated as an expansion cohort to further characterize the toxicities to therapy. The MTD of vandetanib was not reached since only one of 6 patients treated at each of the two highest dosage levels experienced DLT. Ten patients have been treated at dosage level 5; we observed further toxicities at this dosage level which was considered too toxic for further testing. We continue to treat patients at the second highest dosage level (110mg/m2). Overall, 16 patients experienced progressive disease. Four patients remain alive > 1 year from start of therapy without tumor progression (21, 21, 13, and 12 months from diagnosis).
Since we have seen some promising responses to this therapy and vandetanib seems to be well tolerated up to doses of 110mg/m2 per day, we designed a new Phase I clinical trial combining local RT, vandetanib, and dasatinib. Dasatinib is an oral inhibitor of multiple tyrosine kinases (bcr-abl, src family [src, lck, yes, fyn], PDGFRA and B, c-kit, and EPHA2-5). Preliminary results of molecular analysis of tumor samples obtained from patients with DIPG demonstrated that amplification of PDGFRA is the most common oncogene amplification in DIPG (NBTP02 protocol). Several pre-clinical studies have also shown the importance of inhibition of PDGFRA and B, src, and c-kit in glioblastoma models. Therefore, we feel that dasatinib may inhibit key targets associated with the formation and growth of DIPG.
This is the first time that a potent VEGFR-2 inhibitor will be combined with a multityrosine kinase inhibitor in the treatment of children with DIPG. The proposed clinical trial will follow a variation of the Phase I study design. Extensive correlative studies, including pharmacokinetics (PK) and pharmacodynamic analysis will be conducted in this new clinical trial. As described before, we demonstrated the ability, expertise, and commitment within our institution to perform this type of study.