Courtney Siegel Event Coordinator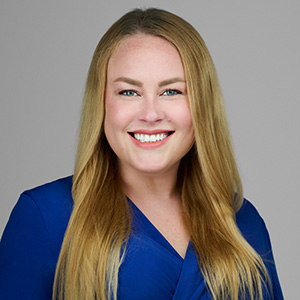 Courtney Siegel, Event Coordinator
1. What brought you to CSN?
My mother has always been heavily involved in multiple non-profits, so I grew up working alongside her. I struggled to find meaning and passion in my previous workplaces, and I knew wanted to work somewhere that is making a difference. Doing so has enriched my life in the past and I was looking to find that same satisfaction in my next career. When I came across The Cure Starts Now, I felt drawn to their story and ultimate goal. I knew instantly that it was the type of place that I wanted to be a part of.
2. What I do at CSN
I am an Event Coordinator. I help plan and execute events for our chapters, as well as offer additional support in other areas when needed.
3. What I like most about my job
I enjoy problem solving and doing whatever it takes for the team to succeed. Events require high energy environments and consist of lots of moving parts. While some may see that as stressful work, I find it to be a lot of fun!
4. What moment have you cherished most at CSN?
My favorite moments have been learning our families' stories and seeing how their community rallies around them to support them at their events. No one should be alone in this fight, and it's awesome to see families get the support they need.
5. Many people would be surprised if they knew I…
Really love bad horror movies. The worse the trailer looks, the more interested I am in watching it.